Fear Nation Paranormal Research and Urban Legends is a new and upcoming American paranormal investigation reality television series. Led by B-Movie scream queen Linnea Quigley, the programme will follow the Fear Nation team as they investigate purported paranormal activity in many locations in the South Florida area.
You can watch the Fear Nation team explore the world of the paranormal and investigate haunted locations. The team uses a variety of different tools and professional paranormal equipment such as EVP recorders (Electronic Voice Phenomenon) and EMF meters (Electromagnetic Field) in an effort to prove or disprove occurrences or myths.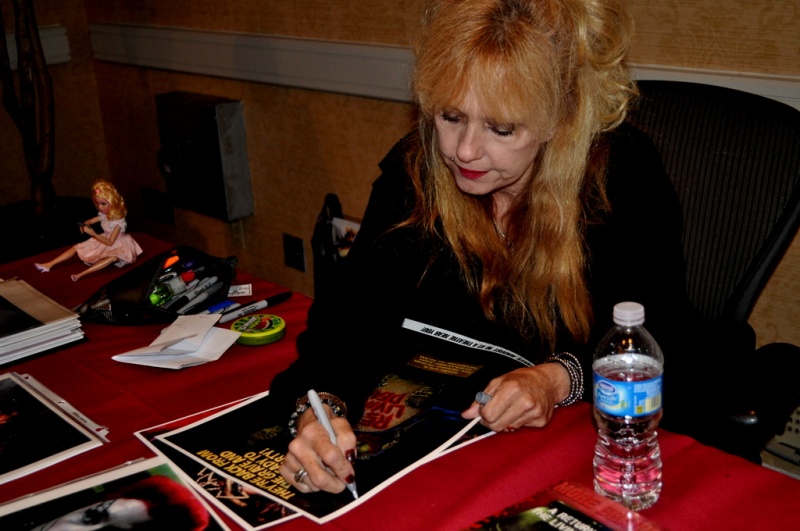 Linnea Quigley has starred in over 160 Horror Movies
There are already so many ghost hunting shows on the TV at the moment, so what makes Fear Nation different from all the others? Fear Nation will be a unique twist on the normal paranormal investigative shows currently on TV or in production. Unlike most other Paranormal investigation shows out there Fear Nation Paranormal Research also investigates Urban Legends, everything from black magic and superstition, to the legendary Skunk Ape and Robert the Doll (the creepy doll inspiration for the Chucky movies as well as the recent movie Annabelle.)
The main difference between Fear Nation Paranormal Research and Urban Legends when compared to the other Paranormal investigation shows out there is the focus on research. So many of these types of shows are more like paranormal softcore porn than actual real study of the phenomena. You'll hear and bang and someone will say "what the hell was that?" then it'll cut to a commercial and you'll never really know the truth about what happened.
Currently, this project is self funded. Which means that the team can focus on the quality of research and investigation rather than pandering to the networks to provide a sensationalist show filled with demons and possessions. If you want solid paranormal research and want to have a good time watching a nice show then you too can help with getting Fear Nation Paranormal Series off the ground here:
https://www.indiegogo.com/projects/fear-nation-paranormal-and-urban-legends
For more info; please visit or Fear Nation Fan Page;
www.facebook.com/FearNationSeries